10 tags
Growth in a Multi-Billion Dollar Opportunity
Thanks to Tech.MN for the article outlining the Heroic opportunity.  We are in the process of closing our Seed financing and moving in to the Series A financing, which will allow the company to further develop the platform, and grow in to additional major U.S. markets.  The opportunity is a rare one and we are excited to be solving a key problem for our customers: finding the right service...
5 tags
Now Hiring: Community Development Manager
About the Job As Community Development Manager, you will take a prominent role building the Heroic community, acting as a Heroic evangelist and building interest and excitement for the Heroic brand.  Heroic will be growing nationally beginning in 2012 and this person will take a key role in the development of local communities.  Charged with driving local demand, you will be responsible for the...
3 tags
REMOVE THE MYSTERY
I hear it all the time.  Or at least something along these lines: With Craigslist, I have no idea who I'm dealing with.  We ran a survey recently and asked people about their experience with Craigslist.  The most common words used to describe hesitance towards CList were "creep" and "psychos."   There is no doubt, Craigslist is a powerful site.  And it gets the job...
5 tags
On Planning Versus Execution
Putting together a business plan is an interesting process.  Overall, I think it's really just the process in the end that makes it helpful.  Yes, the end result is a product that can be used for fundraising, but as a business owner you really need to think through the most critical issues of the business.  I'm most motivated to act, which makes the planning process more difficult....
Heroic Announced as Project Skyway Finalist
heroicblog: Today Heroic was announced as a finalist for Project Skyway, a tech accelerator for software companies.  The program is held twice a year with 10 software companies from across the country.  We may or may not participate in the final program, however we are honored to make the list.   We will keep you posted on our progress; needless to say the next few months are going to be a...
2 tags
Get Ready for a Heroic 2012! →
heroicblog: I'm excited. It's a new year and Heroic is getting ready for expansion at full-speed. With 2012 ahead of us, I thought we'd share some background on where we've been and where we are headed this year. The Concept Heroic has grown from a coffee shop napkin in June of 2011. My…
4 tags
In 2012...
I need it
My friend Zach shared this link saying, "I know you love start-ups and you love iphones.  Here's both!"  Awesome.
1 tag
2 tags
This is so awesome my heads going to explode
From Eric Ries' Lean Startup. Re: Andrew Mason and the beginning of Groupon: "We took a Wordpress blog and skinned it to say groupon and everyday we'd do a new post. We would sell t-shirts…we didn't have a form to add stuff. It was just so cobbled together" Scrappy!
http://startuplawyer.com/stock-options/what-is-an-o... →
6 tags
Exit Strategies for Angel Investors
This is a good time to be an entrepreneur and an angel investor.  While this is a dated chart, we can see from 2008/2009 there are a growing number of M&A transactions.  Not necessarily huge, in fact most are likely less than $20M.   Why?  I'd argue that most big companies aren't build for generating revenue from new business sources. The kind of creativity and scrappiness that...
3 tags
Busting through walls today!
5 tags
Passion in Business
At Heroic, we are in the midst of a major fundraising round.  We've just opened up our seed series.  This is an amazing time for any company.  Dreams are high.  There is a passionate vision for what the company will be and that passion is really the engine that is driving success. One of my largest frustrations/pet peeves is a lack of passionate enthusiasm in business. I don't think...
1 tag
Join the movement!
"I will be posting a series on what makes an entrepreneur. There will be 11 posts..."
– Entrepreneur DNA
6 tags
Note for Heroes
To all Heroes who have signed up, thank you! Wow, we are amazed by the demand.  Our goal is to build the service network in your community, making it simple for you to provide or get help with everyday tasks with people nearby.  To make this happen we are working around the clock to produce a great platform. With all of the recent activity, I'd like to share a quick recap of some of things...
5 tags
Until
It's a great word: Until. Not "when" or "if" — keep going…Until.
1 tag
American Public Media and Strategic Shifting to...
Wow, there are really endless opportunities out there for brands.  I've walked in to one with American Public Media and Marketplace.  First, American Public Media, a company in a position to distribute and promote leading, essential media on a national scale.  The company both owns and operates radio stations, including Minnesota Public Radio (MPR), and produces and distributes programs...
2 tags
Stream of Consciousness: Challenge Yourself Often →
Love this.  danlinstroth: Complacency is the enemy. We have to constantly be moving forward and challenging ourselves in new ways in order to learn more about who we are, what's going on around us, and how the two of them fit together. This means we, as individuals, have to step outside of our comfort zones. You will not…
5 tags
1 tag
It's time to...
4 tags
Making Little Bets
I've written about Peter Sims and his book Little Bets before.  Such a perfect way to think about getting to a home run idea.  Often times the best entrepreneurs don't start with a huge concept.  They build in to one.  One move at a time.  It's a lot of smart, fast iterations that make winners.  Check out the Change This manifesto PDF.  Awesome stuff.  Start taking lots of...
3 tags
Use "Plussing" to Build an Idea
Heard a very cool idea from Peter Sims this morning, author of "Little Bets."  In a creative setting and in order to build an idea, Walt Disney (and now Pixar), use a concept called "plussing."  They key to plussing is banning the phrase "yes, but…" in place of "yes, and.."  Instead of shutting down ideas, accept and build upon them. This...
Why do Startups Fail?
by visually via
5 tags
Minneapolis Heroes Head in to Work!
It's a perfect fall day in Minneapolis/St Paul and our Heroes are just getting the day started.  We love the Twin Cities - it's the home of Heroic and one of the first locations where people will be able to use the service.  Why are we launching with Minneapolis/St Paul?  A number of reasons: 1) Minneapolis is one of America's e-Commerce Capitals. Ranked in the top ten cities...
2 tags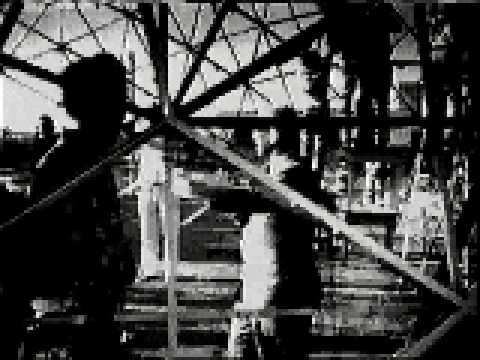 7 tags
10 tags
Heroic: How does it work?
Ok, cool.  We are very excited about what we are creating with Heroic and want to explain to you here.  We think Heroic will make things a bit easier and more productive, allowing you to get help getting things done or giving you the chance to make some extra money.   Here is a quick, 4-step intro on how Heroic works:  Step 1) Upon visiting Heroic, you may either post a Want or find a Want.  You...
8 tags
7 tags
Heroic Fundraising. How to Raise with Angels. →
The fundraising process can get complicated.  This video helps.  A panel of entrepreneurs with successful track records share how they have raised with angels.  We are in the middle of this process now at Heroic; the good news is that our options are wide open.  A few notes from the video clip: -          Entrepreneur on panel talked with 50 investors and closed with 9 -          Valuation comes...
1 tag
4 tags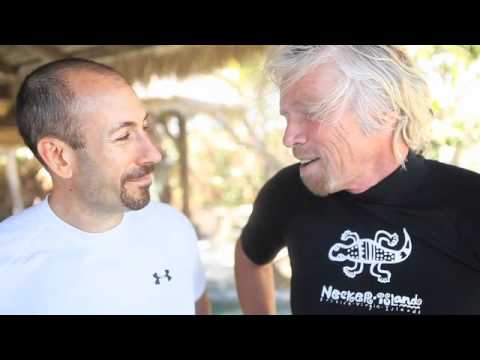 3 tags
4 tags
6 tags